Michael Searching Bear, a master of Native American wind and percussion instruments...
Northwest Florida Daily News - April 2009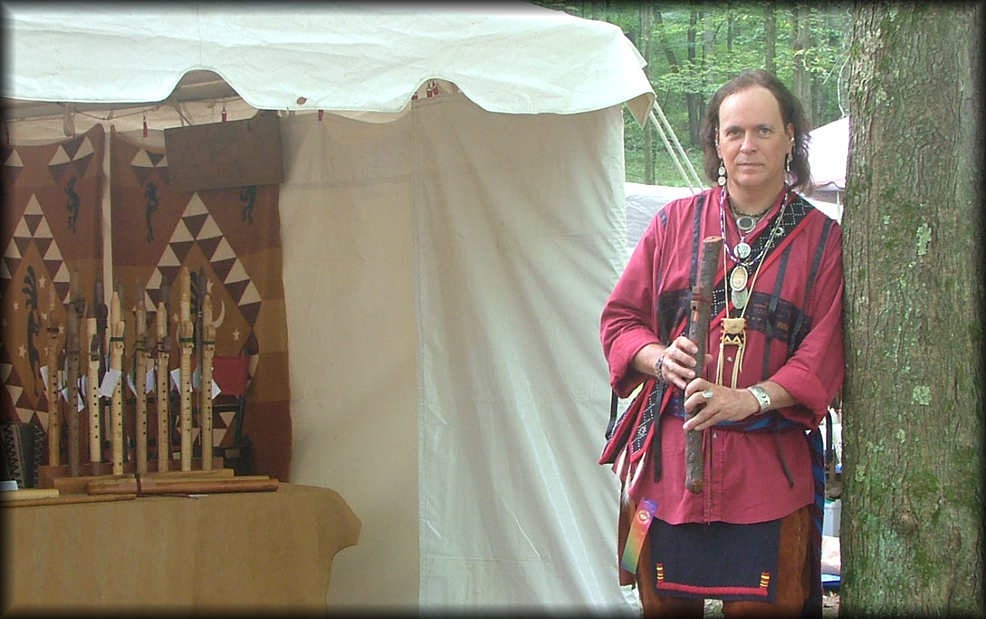 I have two album nominations for the 2017 Just Plain Folks music awards. (This is the same music awards I won Best Native Album for Voice From Within back in the mid 2000's). Nominations are for the song Caravan of Camels (Ambient Song Nominee) and Domus Iterum (Soundtrack Song Nominee). Both songs are from the release The Mirror. Also two songs from the release Goin Home, Far Cry & Goin Home. Both are Native American Song Nominees.

Michael has released his new CD project, Seven.
Available for purchase now. Click on the discography link to the left.




Seven CD review- SEVEN is a testament to the talent and artistry that is Michael Searching Bear.
A wonderful audio journey with moments of splendor. Defiantly an album you will want in your collection and one you will play over and over again.
Reviewer: J. Michael Long (Facebook Administrator; Native American Flute Musicians)
Goin Home CD review from Kenneth Leonard, Pirate Alley Studios in New Orleans -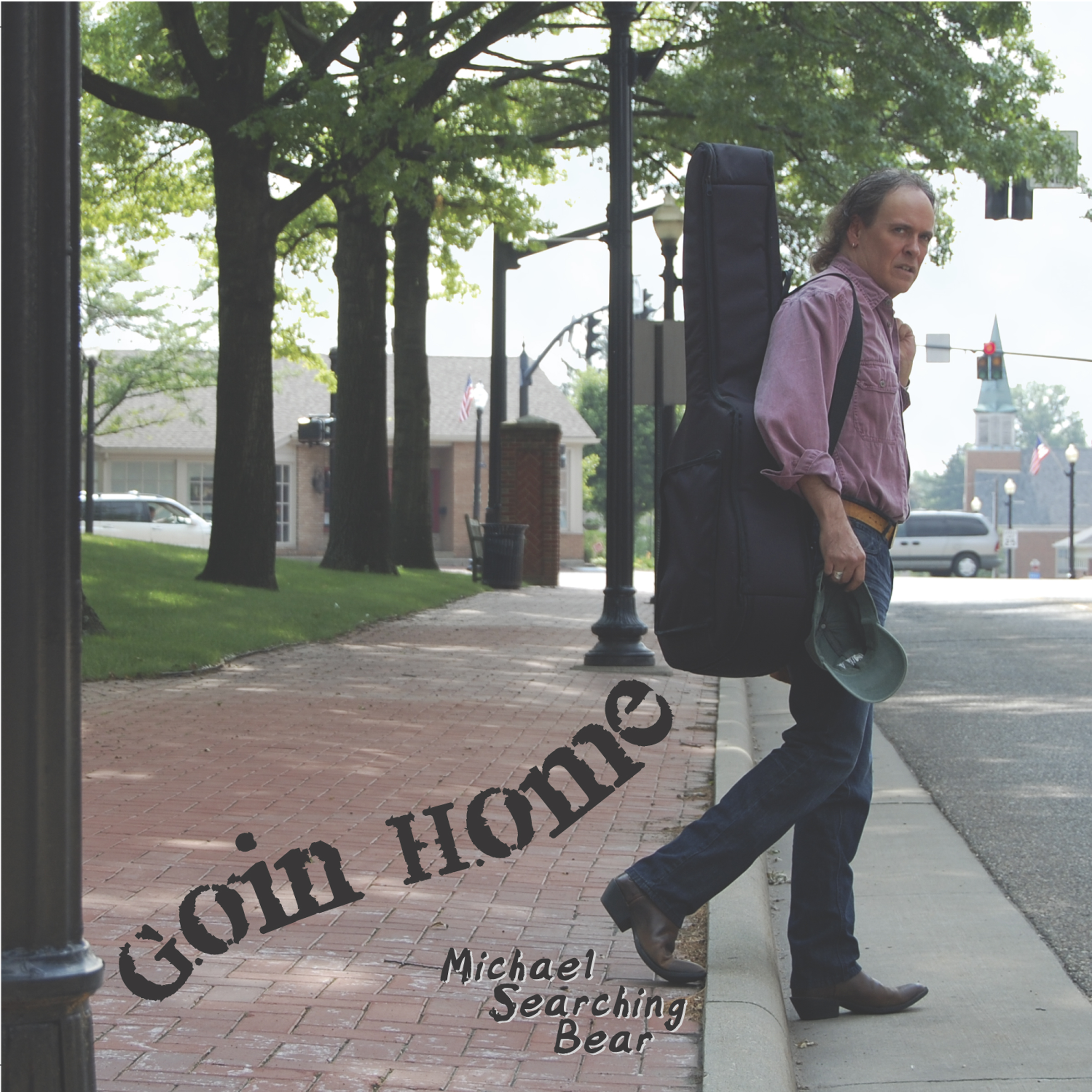 Michael Searching Bear's newest release " Goin Home" is an amazing sonic adventure that captures the essence of music meeting pure magic. His multi instrumental talent shines in these 12 new pieces. Each one a carefully bejeweled kaleidoscope inviting the listener to peer inside and take away a view for themselves. Though primarily a flute creator, player and percussionist, Michael picks up other instruments, masters them and uses them in his compositions as easily as an artist picks up spare brushes. His addition of sprinkled guitars through out and especially a gorgeous dulcimer in New Baktun rewards the listener with gorgeous road markers for the listening journey. Having a great ear for arranging, Michael seems to always know when to "stop" adding "more", the songs leave the right amount of space to let the listeners imagination soar along with the peaks and troughs. These are not just "songs", each piece is a stand alone work of art that can be plucked out of the group and held on its own for enjoyment like an intriguing piece of glasswork. Morning Aurora and After The Storm leave me with new impressions everytime I listen to them. For those listening to Michael's music for the first time one is met with elements of his Native American heritage carefully woven through. Michael never resorts to the cliche "New Age-y" gimmicks that permeates a lot of the "heritage" music on the market. You can feel his constant pushing of himself and the limits of sound color to stretch a broader canvas over himself and his listeners, constantly widening a door to invite the curious to follow along with his searching. This is a cd that you can let play in the background to surround yourself with the spell of tone changing moods or delve into like a great chamber work with the glory of all its layers. I find myself surprised by a beautiful choral line that gently bubbles up from a a mysterious backdrop or can feel my pulse connecting with a clay shaker that steadily rebounds off a soulful drum. If you are looking for that one Cd this year that rewards you with something new in every listening, this is it. Michael Searching Bear is not only a flutist and percussionist but a composer who is one of the few that understands that music is a journey to share with a listener. Get the Cd and wander along on a journey searching for the wondrous. -Kenneth Leonard
For more info & reviews for Goin Home click here


---
Hello friends. Welcome to the home of Michael Searching Bear.
Here you will find information pertaining to Michael Searching Bear,
musician, performer and educator/lecturer.
For my music videos from "Live In Concert" DVD click on
Photos & videos at left. For cd's, dvd's, t-shirts, merchandise & CD information
click Discography link at left.
If you are looking for his world renowned wood flutes,
please find the Searching Bear Flutes link to the left.


---
There is one track available for download that was released under the Vision of Ethos
band name which included members Jeff Brockett, Michael Searching Bear & TJ Marlatt.
Right click here and choose Save link as for free download of Mummy's Curse


---
Recent article by Rachel Floriano for the examiner.com on
Michael Searching Bear and his performing at the Festival of Nations.

Voices of the Hoop Host Kelli Bennett welcomes Micheal Searching Bear.

Native Digest exclusive interview with Michael Searching Bear


---
Michael Searching Bear is proud to announce his endorsements for the C.F. Martin & Co.
and Taylor Guitars. Michael proudly supports both Martin and Taylor acoustic guitars
because of their quality and care for detail. "Both companies showed an interest in a musician
such as myself. In my book this means they care for all types of music and cultures." Michael
plays a Martin OMC Cherry Sustainable Wood Series and Taylor 514ce acoustic guitars.


---
---

"I have been playing music since I was 7 years old. I was the kid who used his mom's wooden spoons to beat on the pots and pans in the kitchen among other items around the house that would have a nice tonal ring. I remember the old washer and dryer sounded nice along with the aluminum sink. Once we moved out into the country my parents bought my first snare drum. This changed everything! I began eating, sleeping and dreaming the drum. Eventually, I used my allowance for my first drum set. I began listening to the drumming greats of the time, mainly Buddy Rich, which introduced me to many other instruments. Later, having moved out on my own, the room for a complete drum set became a problem. Not to mention neighbors. So, the guitar became my source of inspiration. Then I was slowly re-introduced to the Native American wood flute. At that time I was in the midst of my inner search for who I really was and the flute became my main source of expression. I am still finding out much about my inner self and the flute is still with me on this journey. I hope you will walk and enjoy with me the discoveries from my 'red road' as it unfolds before me. By the way, I still have and use that first snare drum."



---



Copyright 2009 © Michael Searching Bear. All rights reserved.
Michael Searching Bear & Searching Bear Flutes ~ admin@searchingbearflutes.com