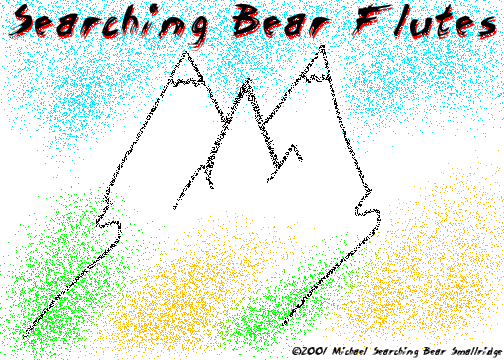 Searching Bear Flute Accessories
---
---
Leather Chaps & Wraps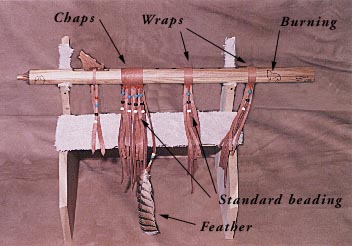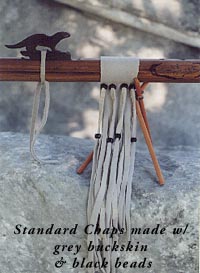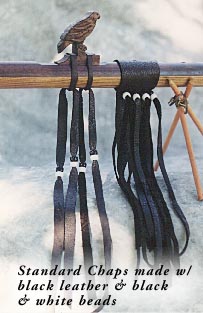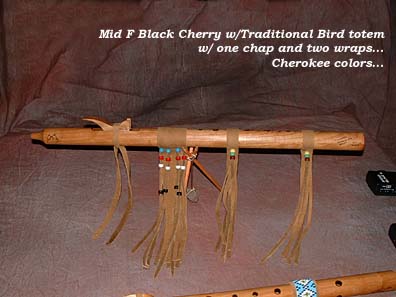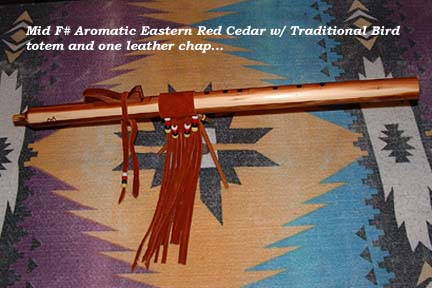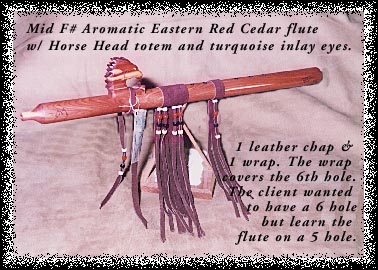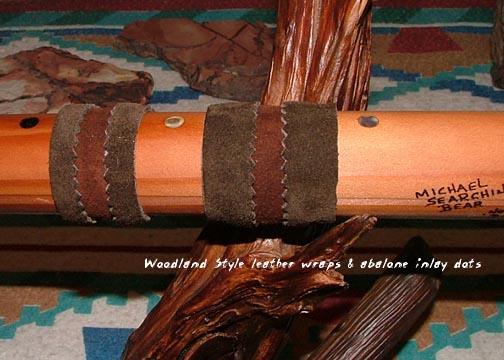 Leather Wraps-$25.00/Leather Chaps-$35.00/Woodlands style wraps-$40.00
---
Protective bags and cases
Standard Searching Bear Flute Bag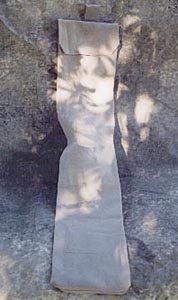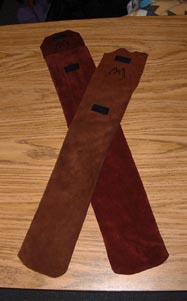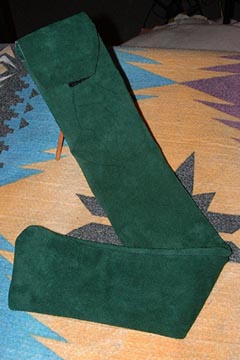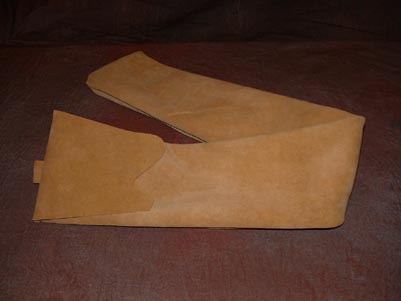 Custom Hard Shell Quivers & Regular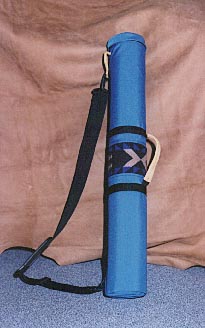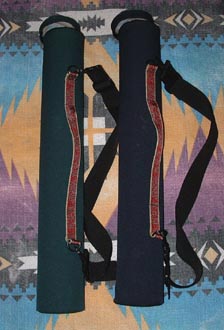 Cotton lined flute bags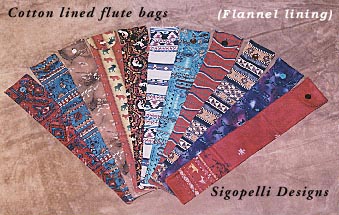 Priced from $20.00 to $35.00 depending on size.
PEARL GROVES' deerskin flute bags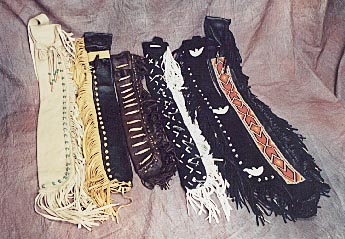 All Pearl Groves' flute bags are Custom Hand Sewn deerskin.
Standard or very elaborate. Custom sewn to your flute length
and width. All bags have braided shoulder straps unless
otherwise specified. Deerskin is very soft and great if
a hard case is not needed. Starting at $125.00.

Holsey bridal flute bags
These bags are known as bridal bags but are custom made for the flute.
They have a shoulder strap and/or hand strap for carrying.
These bags are soft sided and lined inside and have a zipper.
They also have a clasp inside top for you keys. State color desired.
These bags will hold a dozen flutes & are 30" long....
- SOLD OUT -

Protecting your flute(s) is advisable.
Standard bags-$80.00/Regular Quivers-$80.00/Holsey Bridals-sold out
Other bags are priced per size & elaborateness
---
Heart of the Flute sachet bags -by Michael Searching Bear
these new bags are filled with the natural fragrance
of Aromatic Red Cedar shavings and can be hung from
your rear view mirror or any place where this wonderful
natural fragrance is desired. Can be filled with any
type wood used for my flutes.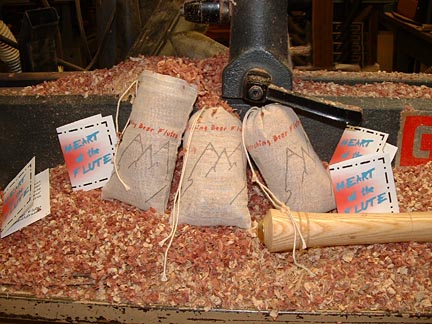 Price - $3.75 each includes S/H

---

Ceremony CD -by Michael Searching Bear

Price - $18.00 each includes S/H



Live In Concert DVD - by Michael Searching Bear

Price - $24.50 each includes S/H



Un earthed CD -by Michael Searching Bear

Price - $18.00 each includes S/H



Voice From Within CD -by Michael Searching Bear

Price - $18.00 each includes S/H



Rhythmic Accompaniments for Native American Flute CD -
by Hartzell Media Group

Price - $18.00 each includes S/H



Seven Rounds for Native American Flute CD -
by Hartzell Media Group

Price - $14.00 each includes S/H



Silent Journey CD -by Michael Searching Bear (out of print)

Price - unavailable

Flute Magic: An Introduction to the Native American Flute -(3rd edition)
by Tim R. Crawford

- SORRY, SOLD OUT -


For ordering information or questions








Last updated: 9/9/12
Web Site Administrator - admin@searchingbearflutes.com
Please include the word flute to the subject line
© copyright 1999 - 2012 Searching Bear Flutes